Present DXCC status - 05.10.2014 :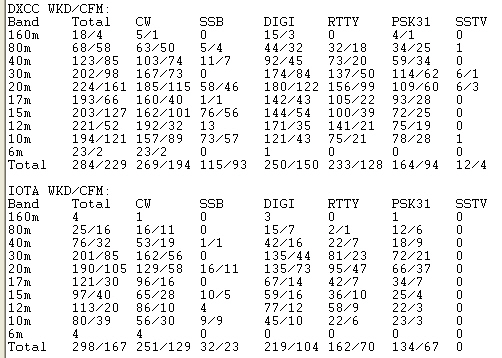 I am not a "chaser", neither of DXCC territories nor of islands anyway. Also, I do not use dx-clusters but am searching in the oldfashioned manual way.
Statistics as per eQSL:

http://www.eQSL.cc/Member.cfm?DL6XAZ
I hold a CW-DXCC 150 since 1983 but never applied for upgrades.